Succulents have been popular since about 2010 and they continue to be a steadfast décor element in fashion, the wedding industry, interior design, and landscape architecture. There are so many reasons to love succulents! They are easy to maintain and require less fuss than most other houseplants. Plus, there are a wide range of succulent varieties, shapes, and growing habits for any look and feel. For instance, pairing cacti with kilim pillows, a crisp white wall, and a terra cotta pot easily creates a picture-perfect bohemian look. String of Pearls look phenomenal in a hanging basket in your favorite sunny window, and in that position they are perfectly out of reach from curious children and pets. Or consider the rosette shape of Echevaria for a more feminine approach to succulents. The typical red-to-green fade looks beautiful with pink décor elements (I mean, have you seen plantsonpink?).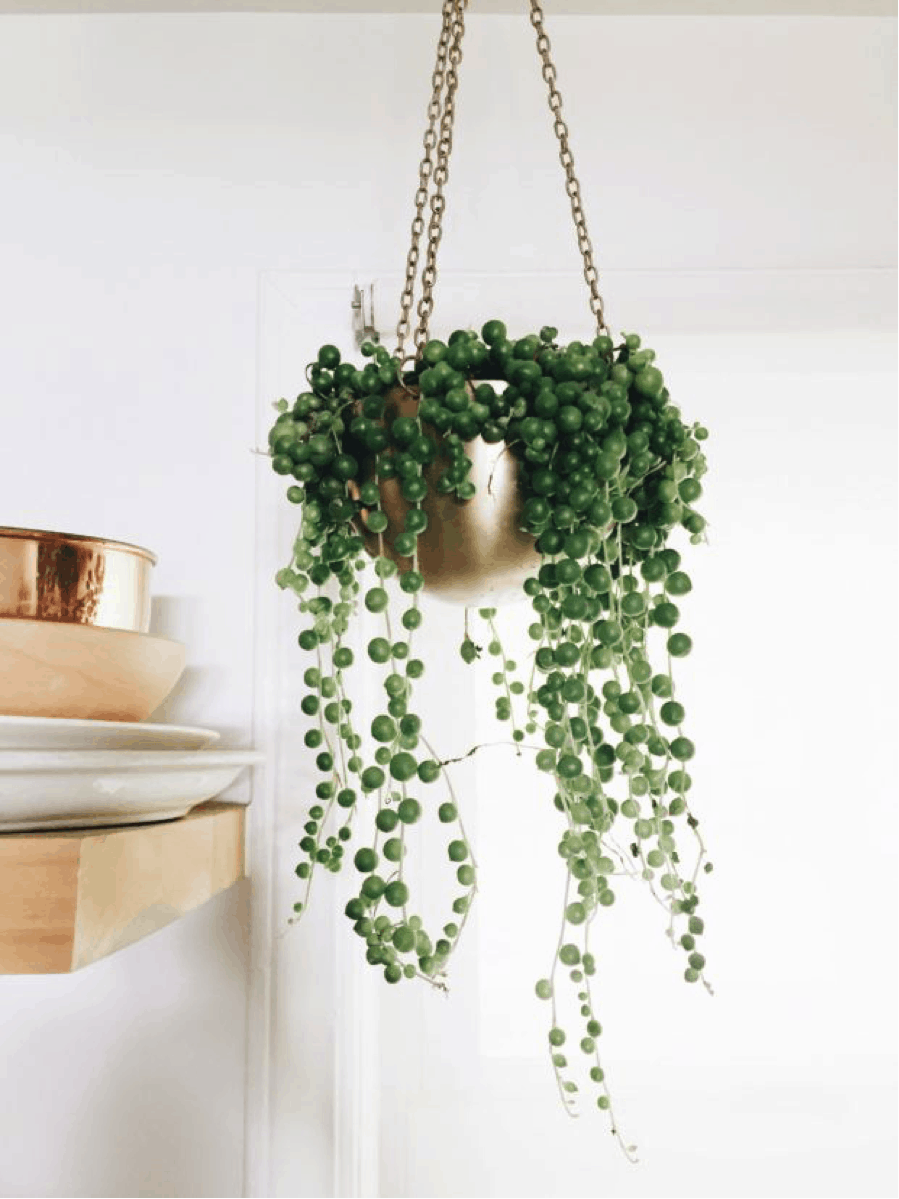 Image from bevcooks.com
Furthermore, you can use flowering Sedum varieties and Hens & Chicks in your garden beds to get that beautiful texture and blue-green shade into your landscaping. No matter how you decide to use them, succulents can provide a graphic, botanical feel to any space.
Recently, we had a client request a succulent planter for their outdoor dining table and we were thrilled for the opportunity to work with these pretty plants. For this project, we chose the succulents based on their size and shape. We absolutely wanted to utilize the classic rosette shape of the Echevaria in some of the more blue-green varieties. We intentionally placed hanging succulent types near the edges to create a beautiful, natural flow and the sensation of abundance. In order to create this effect we used Stonecrop, Sempervivum Hens & Chicks, and Graptopetalum. The succulents were planted with room to grow, so these plants will have space to establish themselves. In a month or two, they will be growing into one another to create the desired fullness requested by the client.
We selected a long, black iron planter to run along down the center of the large rectangular table. The planter, measured about 3" wide and 3" deep. The width proved suitable for a standard dining table, with plenty of room for casual- family style place setting of plates, drink ware, and shareable dishes. The depth provided enough room to line the bottom with pea gravel in order to encourage drainage (as succulents prefer drier conditions). We topped the pea gravel with filter fabric and standard potting soil. The succulents were healthy specimen with plenty of off shoots that were waiting to dig into fresh soil.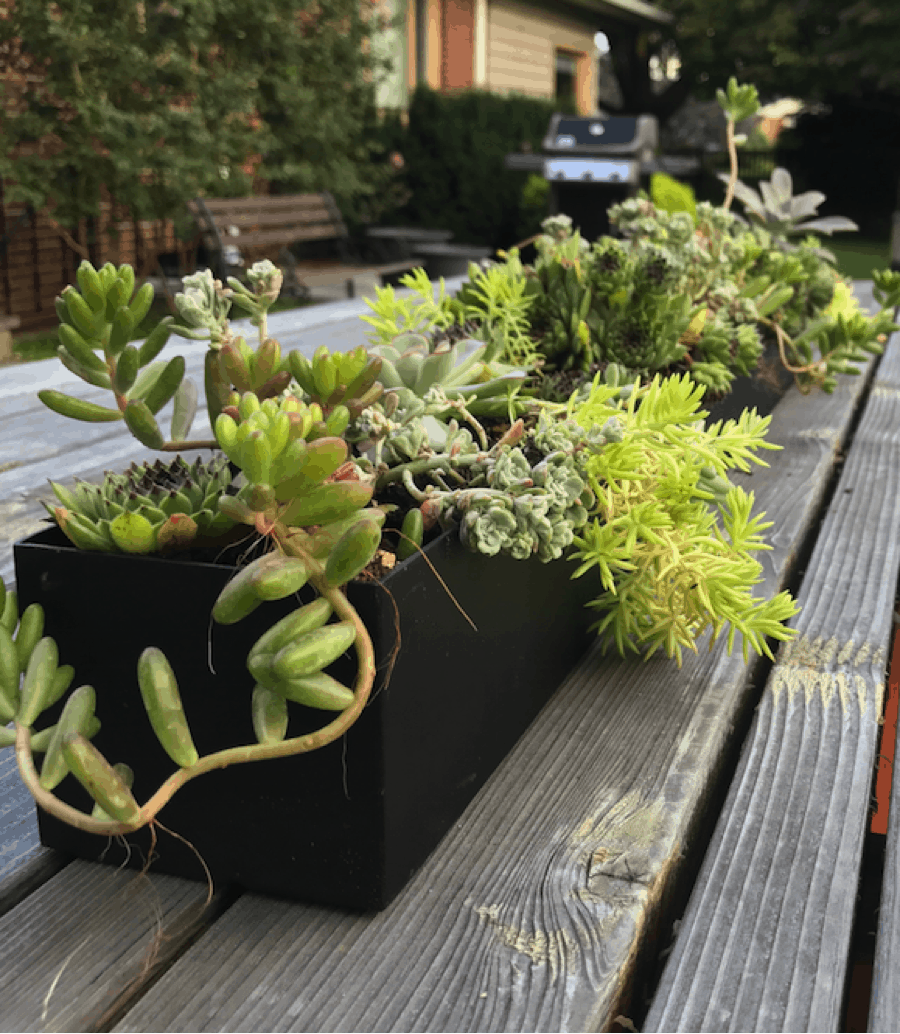 We were so happy with the results, and the client was thrilled! She plans to use it on her outdoor table for the rest of the season, and move it indoors to enjoy it all winter long. We can't wait to hear how the plants grow.
If you are interested in more succulent inspiration, check out our Pinterest board dedicated to the subject!