One of our favorite parts of the holiday season is decorating! We love seeing the houses that are lit up with colorful lights, stairways draped in evergreen garland, mistletoe hung in the doorway, and a beautiful Christmas tree at the center of it all! When it comes to decorating, you can buy most anything at the stores, both live and artificial. But, creating your own genuine evergreen holiday decor can be a simple holiday craft (and cost effective!) using plants found in your own landscape. Gathering greenery from your garden will be more fresh than if you were to purchase it from a store. Using real plant material will also fill your home with that wonderful evergreen scent. Incorporating plants from your landscape rather than from the store ensures a longer lasting scent and greenery that stays fresh.
Before running out and cutting branches off your plants, keep in mind that when you do so, you are actually pruning them. Follow proper pruning practices and try to keep your cuts evenly distributed around the plant to preserve its natural shape. When cutting greenery, be sure to utilize sharp and clean sheers. Immediately immerse the cut ends in water and allow them to sit overnight before arranging them.
Below are some commonly used landscape plants and ideas to start creating:
Holly: perhaps the most traditional choice for holiday decor, this plant comes in both green and variegated. The female varieties grow pretty, bright red berries. Holly is perfect for creating wreaths, centerpieces, and garland.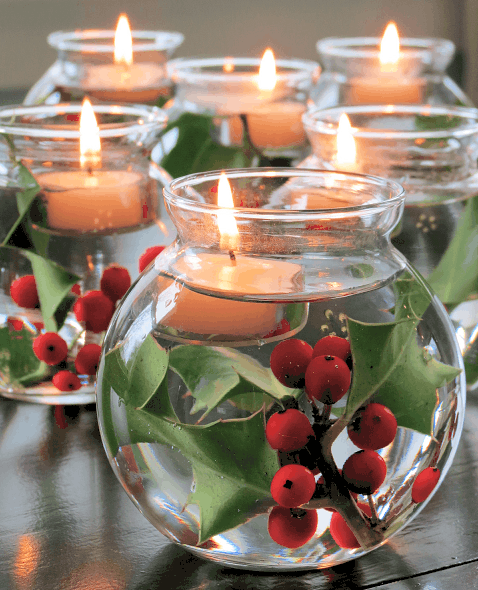 Firs: These are a common choice for Christmas trees because they have soft needles, making them easy to work with, plus they smell great! Fun decorations to make out of Firs are swags, garlands, and wreaths.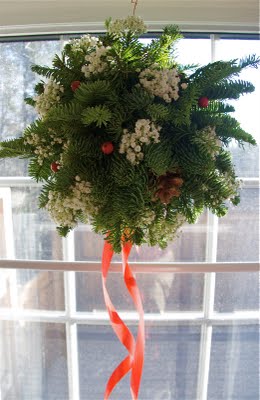 Boxwoods: The smooth, rounded leaves of this plant provide a softer texture than the sharper leaves of the Holly or the pointed needles of the Firs. Boxwoods are great for wreaths and kissing balls.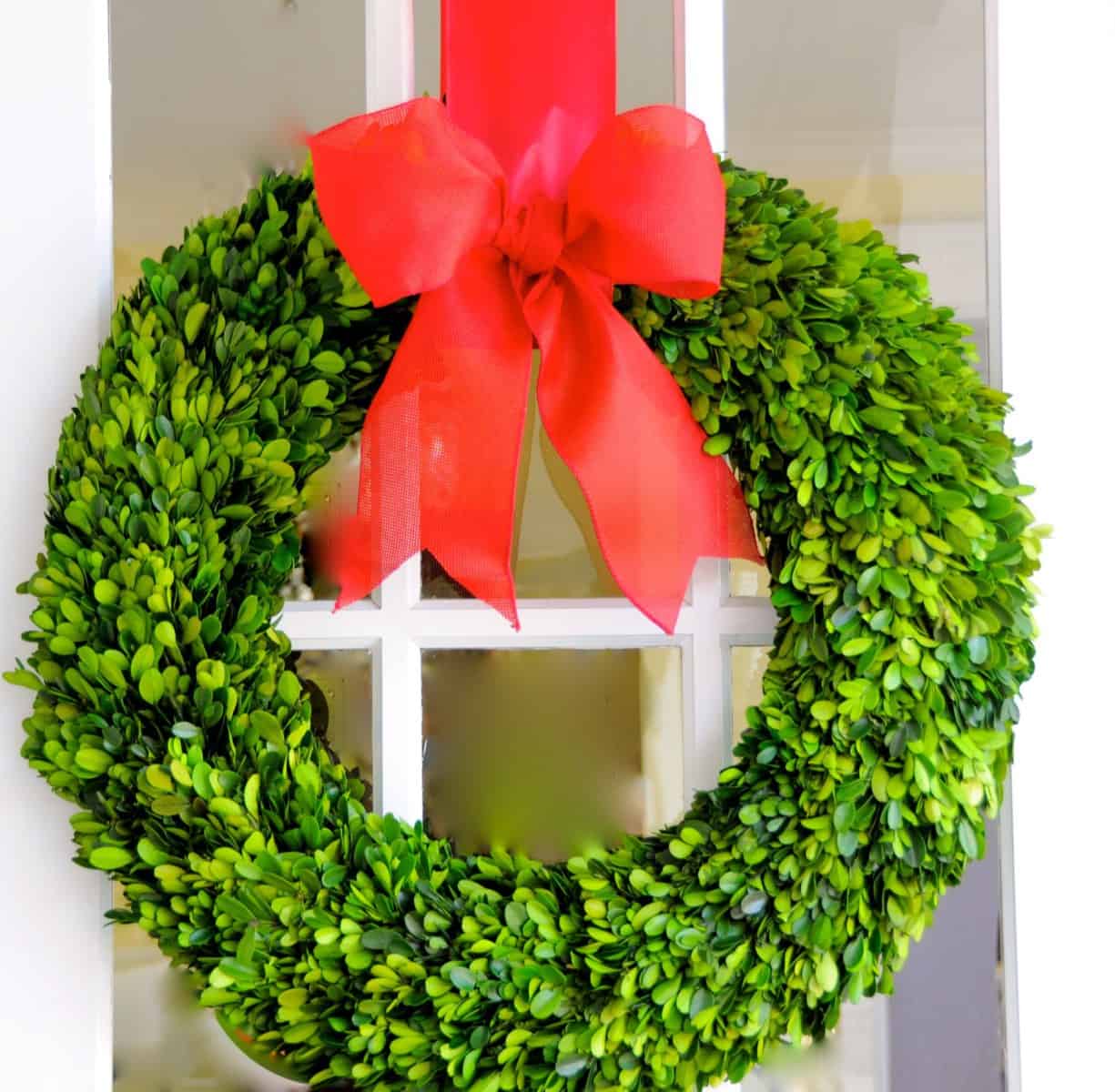 Suggestions and Tips:
– Don't forget to wear gloves when working with the trimmings; plants can be sharp, pointy, and sticky.
– Craft stores sell a fire retardant foliage spray that is a good idea if you plan on using candles in or around your decorations.
– Purchasing a wire or foam ring from the store is an easy place to start for your wreath, and a foam ball is a great option for you "kissing ball".
– Pinecones and acorns gathered from outside make great accents to the greenery.
– Consider using fruit as an accent, such as whole apples, pears, lemons, limes, or even dried sliced fruits.
– Enhance your decorations with bows, ribbons, beads, feathers, ornaments & lights, glitter, or even candy canes to add color and shine to your decorations.
– Try using a basket or festive bowl to start your holiday centerpiece.
– Mix and match your greenery trimmings for new looks and textures. Try adding some fresh flower for more color too!
– Be cautious around pets and children as Holly berries can be poisonous.
Feature photo courtesy of DIY-Enthusiasts.com.