Betula nigra, commonly referred to as River Birch,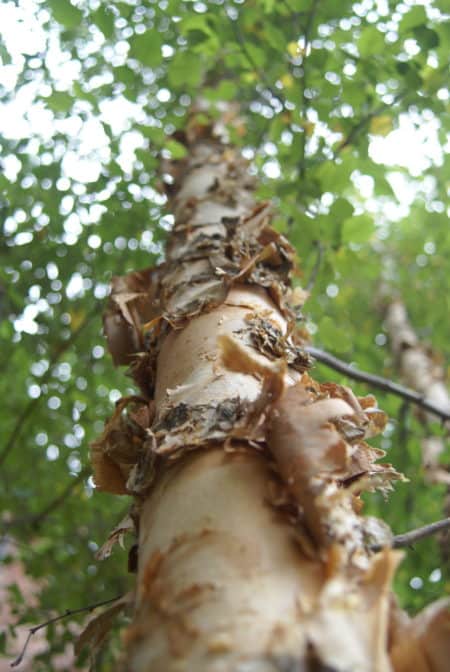 are known for their peeling bark characteristic. The exfoliating habit exposes different shades of the tree bark, adding interest to any landscape. The leaf canopy is a lustrous green in spring and summer, changing to yellow in fall.
Light Needs: Full sun to partial shade
Watering Needs: Moderate watering, can be drought tolerate
Average Size: 40′-70′ with a 40′-60′ spread
Why we love this plant: This large, multi-stem tree provides a unique anchor to taller houses in landscape design. We also love to add this tree when including a lighting plan – the uplights show off the exfoliating bark and really highlight the character beautifully!