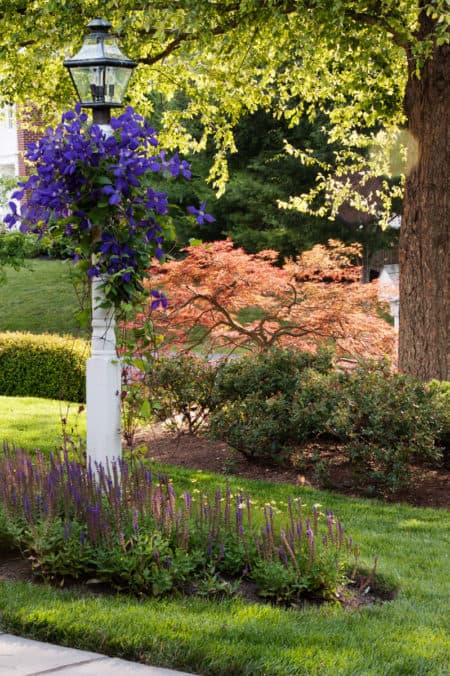 Clematis vines are a great option for training on arbors, walls, fences, or screens. Their large, summer blooms are available in shades of pink, purple, and white. This particular variety, Jackmanii, is perhaps the most profuse blooming purple clematis. The large purple flowers are 5-6″ in size and bloom June, July, and September.
Light Needs: Full sun to partial shade
Watering Needs: Moderate watering
Average Size: 10′-12′
Why we love this plant: The vibrant purple flowers in Jackmanii contribute well to any landscape design with their graceful habits and pop of color. A great option for customers who want to add interest to features such as lattice, arbors, and light poles!