Oatlands Historic House & Garden, located in Leesburg, was originally a wheat plantation in the 1800s owned by George Carter. Carter designed and built the entire plantation, including the formally organized garden near the house.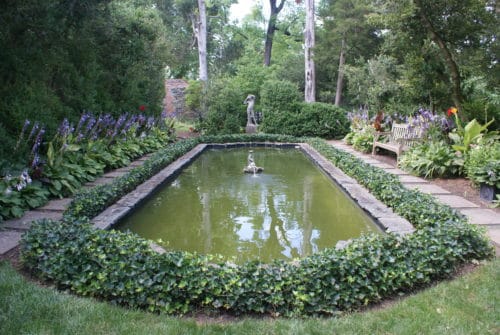 His beautifully landscaped garden included terraces carved into the hillside that provided planting areas for fruits, vegetables, trees, shrubs, and flowers.
Carter eventually branched out to include small grains, and began raising sheep for their wool. In 1903, William Corcoran Eustis purchased Oatlands, with his wife, as their country home. The garden, previously neglected, was revitalized by Mrs. Eustis with fragrant and colorful perennials, along with new structures. She added a beautifully crafted rose garden as well as a reflecting pool and herb garden.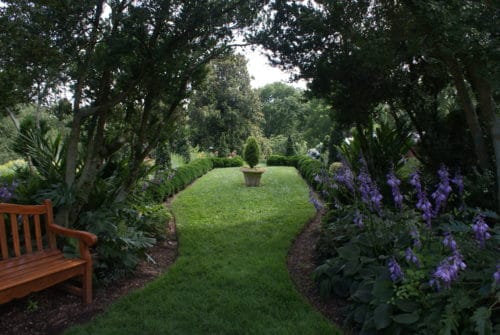 The property was donated by the family in 1965 to the National Trust for Historic Preservation and is now designated a National Historic Landmark.
The mansion and garden are open for tours Monday-Saturday from 10AM to 5PM and Sunday from 1PM to 5PM. Visit their website for more information regarding planning your visit to Oatlands Historic House & Gardens.
Photos courtesy of Lynnetta Leach.