Mother's Day is just about the only day that can rival Valentine's Day in flower sales. And who doesn't want the best for Mom? We're here to provide a few tips on buying your mother flowers this year so that you can be the favorite child.
Historically, carnations were gifted to moms on Mother's Day. Carnations had fallen from favor as a cut flower, but there has recently been a Carnation renaissance in the floral industry. Don't shy away from this spectacular bloom; ask for "novelty" colors for a natural or pastel look. This bouquet includes a beige toned Carnation paired with Peonies and Queen Anne's Lace for an upgraded look.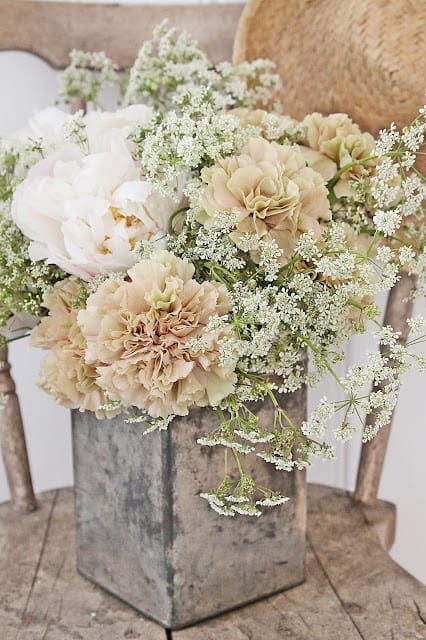 Photo courtesy of Vibeke Design
Alternatively, take inspiration from spring when placing an order with your florist. Consider requesting seasonal blooms such as Lilac, Ranunculus, Anemones, Tulips, Hyacinth, and Viburnum.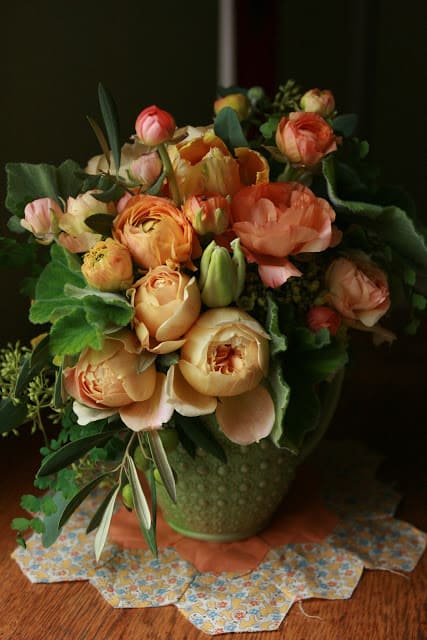 Photo courtsey of Floret Flowers
For a unique gift, hanging baskets are a wonderful gift to mom. We recommend Calibrachoa or Vinca for their beautiful, flowing tendrils and great variety in color. For a more natural look, try trailing succulent varieties. These floret-shaped little Cacti come in many different shapes and looks. Hanging baskets tend to dry out more quickly than plants planted directly in the ground, so you may find that succulents last better than standard flowers in these conditions.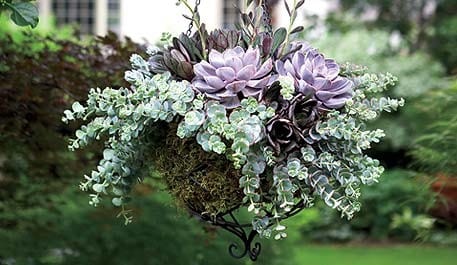 Photo courtesy of Windowbox.com
For lasting appeal, pick up a medium sized Peony, Viburnum, or Rosebush, something that you know she enjoys. Plant the shrub together and every year when it blooms, she will think of you.
For more ideas on flower arrangements for Mother's Day, check out our pinterest page to see what we're getting our moms!