Buying flowers for your significant other on Valentine's Day is a much more intricate process than most people realize. The type and color of flowers you choose can send a certain message to the receiver and indicate your true thoughts about the relationship. But have no fear – us women at the D & A Dunlevy office have compiled a list of different types of flowers and their meanings, along with some do's and don'ts, for your convenience this Valentine's Day.
Roses – Roses are a common go-to flower for Valentine's Day. People do not always realize that they come in an assortment of colors and each color has a very different meaning.
Red – A bouquet of red roses represents love, romance, perfection, and beauty and says "I love you". This romantic classic would certainly impress that special person in your life, but be careful not to overuse this special occasion arrangement.
Yellow –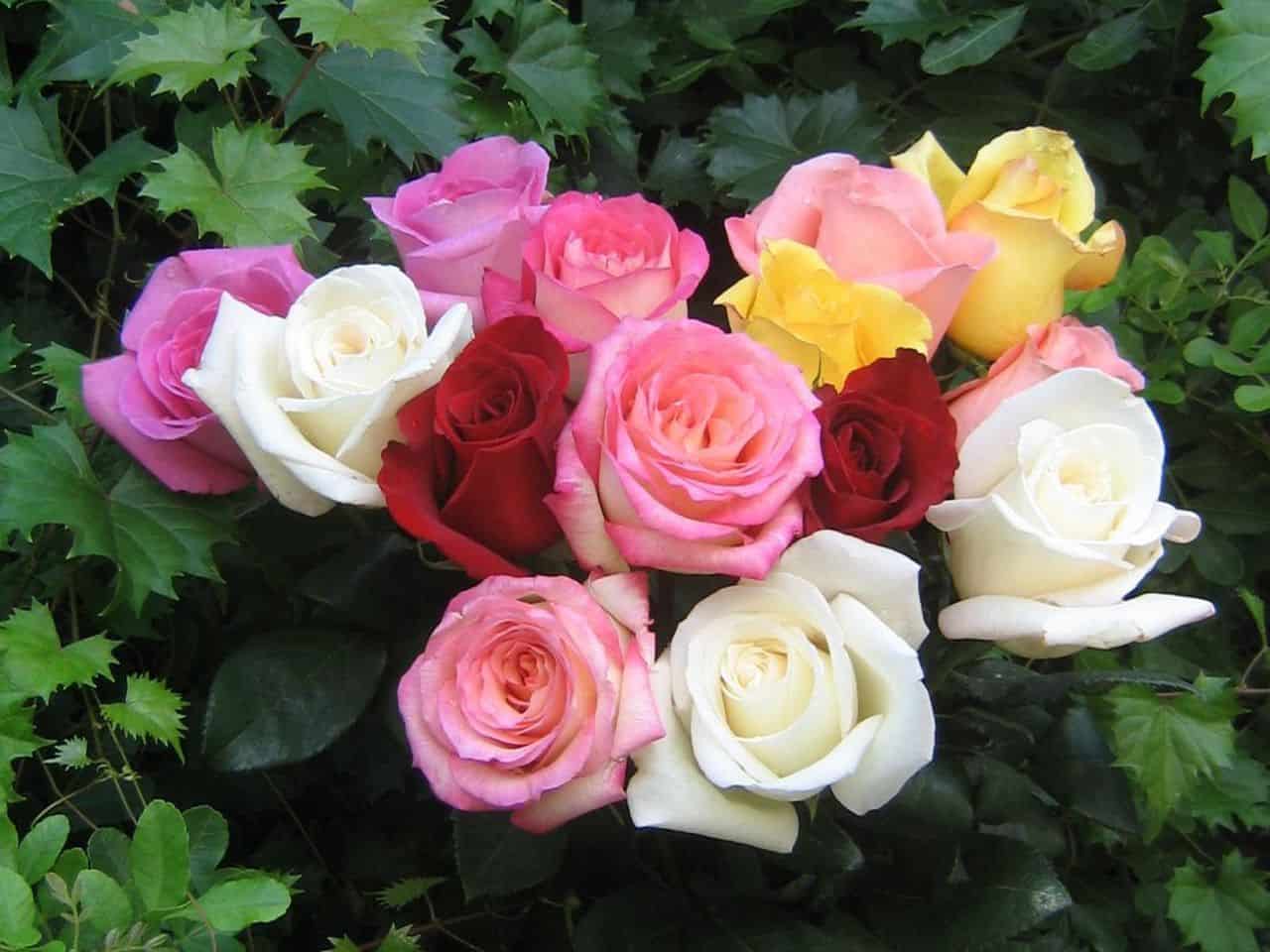 These gentle pastel flowers indicate friendship, be it long-lasting or newly-budding (pun intended). Be cautious about who you buy this arrangement for, since it is not usually associated with romance. These are a great option for a friend, mother, grandmother, or sister.
White – These beautiful flowers often get overlooked as strictly a wedding bouquet arrangement because they represent purity and innocence. However, they also represent truth, flawlessness, and  send a simple "I miss you" message. These are a perfect choice for long-distance relationships or for bringing the novelty back to a mature relationship.
Pink – A feminine bunch of pink roses (any shade) indicate admiration, gratitude, grace, and gentleness. Like the yellow rose, these are a great option for a mother or grandmother, and also a daughter.
*Note that different rose colors can be combined to create a more intricate message.
| | |
| --- | --- |
| Gerber Daises – This friendly flower comes in a variety of cheerful and fun colors, including different shades of pink, orange, red, yellow, and white. Representing lightheartedness, innocence, and purity, these are a great choice that are sure to make the receiver smile. Consider giving them to a daughter, sister, or anyone with a sunny disposition. | |
| White Lilies – These classy flowers symbolize style and sophistication. While expensive, a woman with elegant tastes would appreciate receiving this expressive and reflective gift. Lilies are also a wonderful flower to combine with others to add some glamour to a romantic bouquet. | |
| Orchids – This exotic potted flower is unique from a traditional bouquet and, though infrequently, will re-bloom and continue to last when cared for. Embodying love, beauty, and strength, they are a perfect gift to represent the timeless qualities of your romantic relationship, while also offering a compliment to the receiver's taste. | |
| Carnations – This budget-friendly bouquet should not be overlooked. Available in a vast array of colors, both natural and dyed, they are appropriate for a wide range of recipients. Carnations represent fascination and new love, making them an appropriate gift for a new relationship or a congratulatory occasion. | |
| Irises – A unique choice for Valentine's Day, irises reflect faith and hope and have a beautiful fragrance. This is an attentive option for anyone special in your life that shows how thoughtful you are. | |
| Gardenias – Sold in single blooms, this exquisite flower speaks of a deep and old fashioned love, and represents purity and joy. Reserve this one for a very special occasion, not because they are expensive, but because they are great for a tender moment that you will want her to remember for a lifetime! | |
Suggestions & Tips:
Use flowers from your wedding or from a specific romantic occasion in the past to bring back the fond memories and illustrate how your love has grown over time.
If you're trying to impress a new date, look for an assortment of flowers and colors that represent you and the relationship characteristics that you seek.
Avoid gladiolus – though pretty, they are typically used at funerals. Enough said.
Setting is everything, meaning how and when you give flowers is as important as the type of flowers you give. Sending them to her office gives her a chance to show you off to her co-workers.   Surprising her with flowers at home tells her you were thinking of her all day. If you are meeting her on a date, something small like a single rose or gardenia is less awkward for her to carry around than a large bouquet may be.
Chocolates always compliment any bouquet, make sure to buy something thoughtful though, i.e. chocolate covered strawberries instead of that random box of chocolates at the grocery store.
Get what she likes! Regardless of meaning, women often have favorite flowers – knowing her flower of choice shows you listen and like learning about her.
No matter what, it's the thought that counts. Good luck and have a Happy Valentine's Day!